How to turn your old cycle trainer into a smart one?
How to turn your old cycle trainer into a smart one?
Did you know that you can turn your old cycle trainer into a smart one? Even you can ride on Zwift or RGT Cycling. If you never hear abour RGT Cycling keep reading.
So, that old cycling trainer that you have on the balcony and that you use once a month, can be turned into a smart trainer and you can use it with applications like Zwift or RGT Cycling. How to turn your old cycle trainer into a smart one?
Smart Trainer Advantages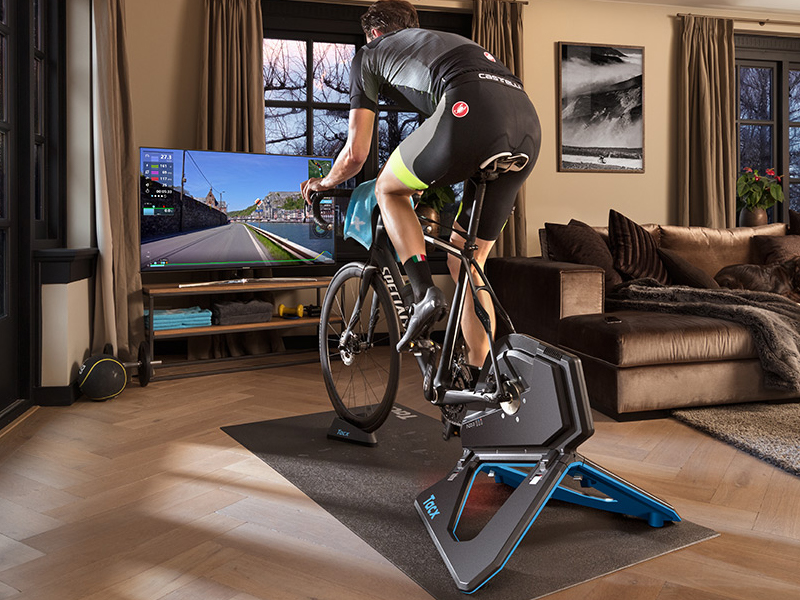 It's nice to have a smart trainer that will provide you with the tools to become a faster rider and make your indoor cycling that much more enjoyable.
However, good smart bike trainers come at incredible high prices that many of us simply can't afford or aren't ready to put that money on a cycling trainer.
The main advantages of the new smart cycling trainers is that they are fully interactive and have ANT + and Bluetooth connectivity, which makes them fully compatible with any type of application, software, computer and even with your mobile phone. Regardless of whether it is iOS, Android, MacOS or Windows.
You only need a couple of minutes to set up and start enjoying. But did you know that you can also use your old cycle trainer and even the classic roller roller to train interactively?
How turn your old cycle trainer into a smart one?
Smart Trainer or Rollers?
Before telling you how you can turn your old trainer or trainer into an interactive one, first I would like to be clear about the advantages and disadvantages of both.
If you are a beginner cyclist, you will surely like the cycle trainer for its stability, in the latter the rear part of your bike is anchored to a structure that gives you stability and it is «almost» impossible to fall.
On the other hand, in traditional rollers you have to keep your concentration at the top, since the bike is not held at any point. That is why the rollers require balance and dexterity to make use of them, otherwise you can get used to falling a couple of times or getting some good scares, but if you manage to master the roller, you will have extra skills when moving. by the platoon.
With the method that I propose below, you can return your trainer and interactive cycle trainer.
What do you need?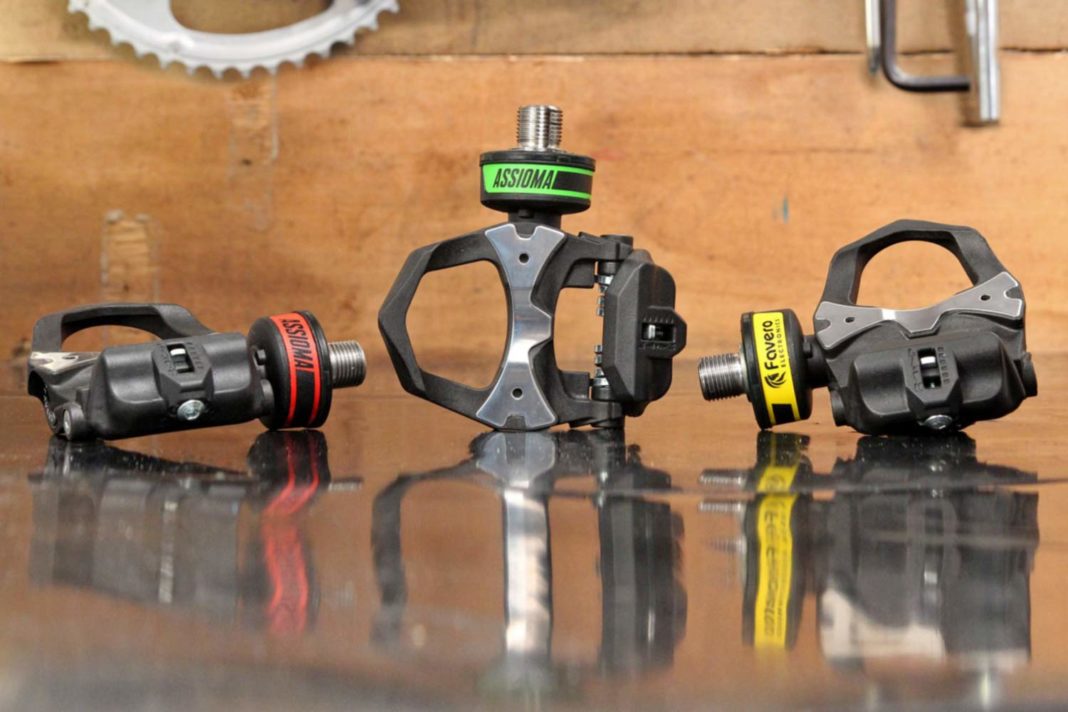 Precision is something that will dramatically change your interactive experience, which is why I recommend a pair of Favero Assioma Uno pedals . Somewhat cheaper than that, you will run into precision and road feel issues that will make your indoor training less enjoyable.
To start training virtually, you need the following. 
Cycletrainer compatible with your bicycle or classic roller trainer. (I recommend the cycle trainer for a more addictive experience).
Speed ​​and cadence sensor. (You can buy both for less than € 30)
USB ANT + Stick. (If your sensors have Bluetooth and your computer also doesn't need them).
RECOMMENDED BUT NOT NECESSARY. Power meter with bluetooth connectivity (I highly recommend Favero Assioma Uno pedals)
Once you have these tools, you can use TrainerRoad, RGT Cycling , Zwift, The Sufferfest, CycleOps Virtual Training, or any other application that supports Virtual Power.
RGT Cycling
RGT cycling is designed to be a social platform with a multiplayer environment, where you can participate in races and organize rides with friends.
One of the most striking features of the platform is Magic Roads. This turns a GPX file into a virtual course, echoing all the gradient changes and twists and turns of the original route. However, this is only available to premium users.
Magic Roads is something very special and offers great potential as you can use your own saved routes to prepare for the local time trial or that difficult climb to reach the finish line in your city race.
There are also structured trainings and training packages, although they lack to add a bit of variety is what is necessary to start the season to the fullest and what better way to do it by turning your old cycle trainer into a smart one.
RGT Cycling says they have done extensive work on the riders' movements to make the virtual world as realistic as possible, taking into account drawing and braking.
«Hairpin corners are not taken at 70 km / h,» they emphasize. All this means that they see team tactics as a real possibility.
The main difference with Zwift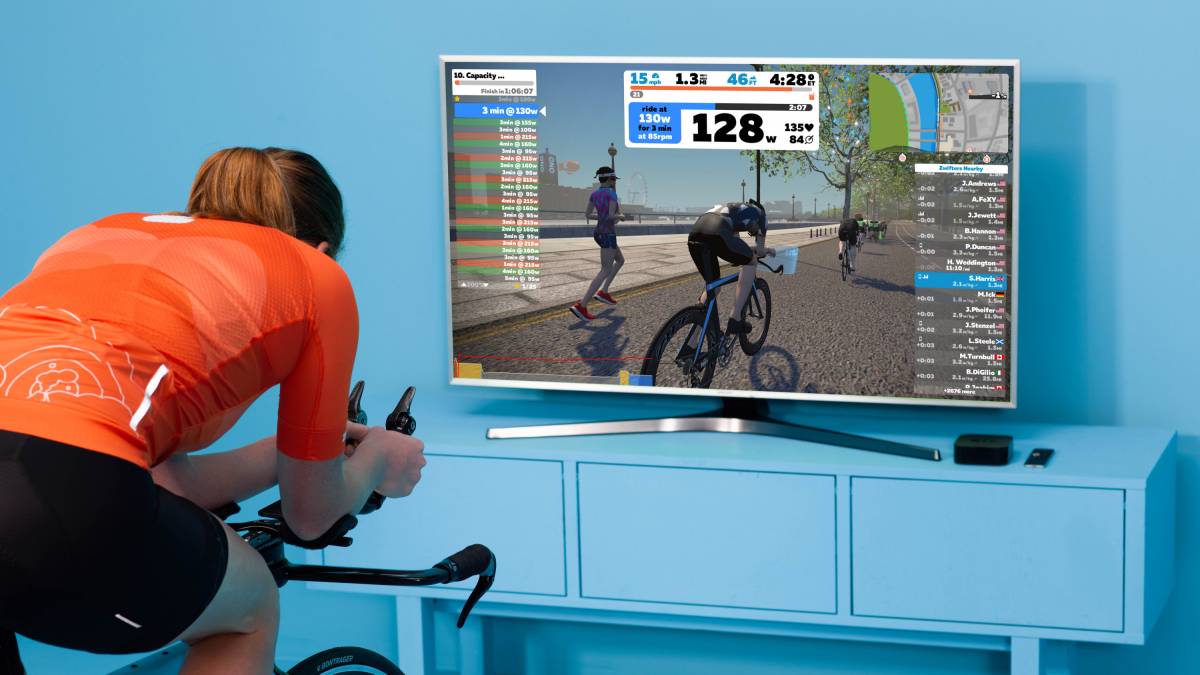 RGT Cycling affirms that its main advantages are realism; His coaching experience is supposed to be more like what actually happens on screen, and therefore what would happen in real life.
 Zwift tours and races that visually feature hills and hairpin turns don't necessarily replicate that in training, and races are won by those who simply get the most power.
RGT claims that its platform can actually allow you to train for events like criteriums and technical races from the comfort of your home, stopping you as you approach corners and then forcing you to exert explosive efforts to get out of them.
The simulator also takes into account the drawing and dynamics of the platoon, so when you hit the front of the platoon you will have to generate considerably more power than if you were in the pack (the same way if you get off the platoon).
It even adjusts based on bike and gear options. If the features work perfectly, RGT racing and events should focus less on power and be better for riders who are concerned with more aspects of their cycling than just the functional power threshold.
Written by: Berthy Perez
If you liked the article do not forget to leave a comment and share